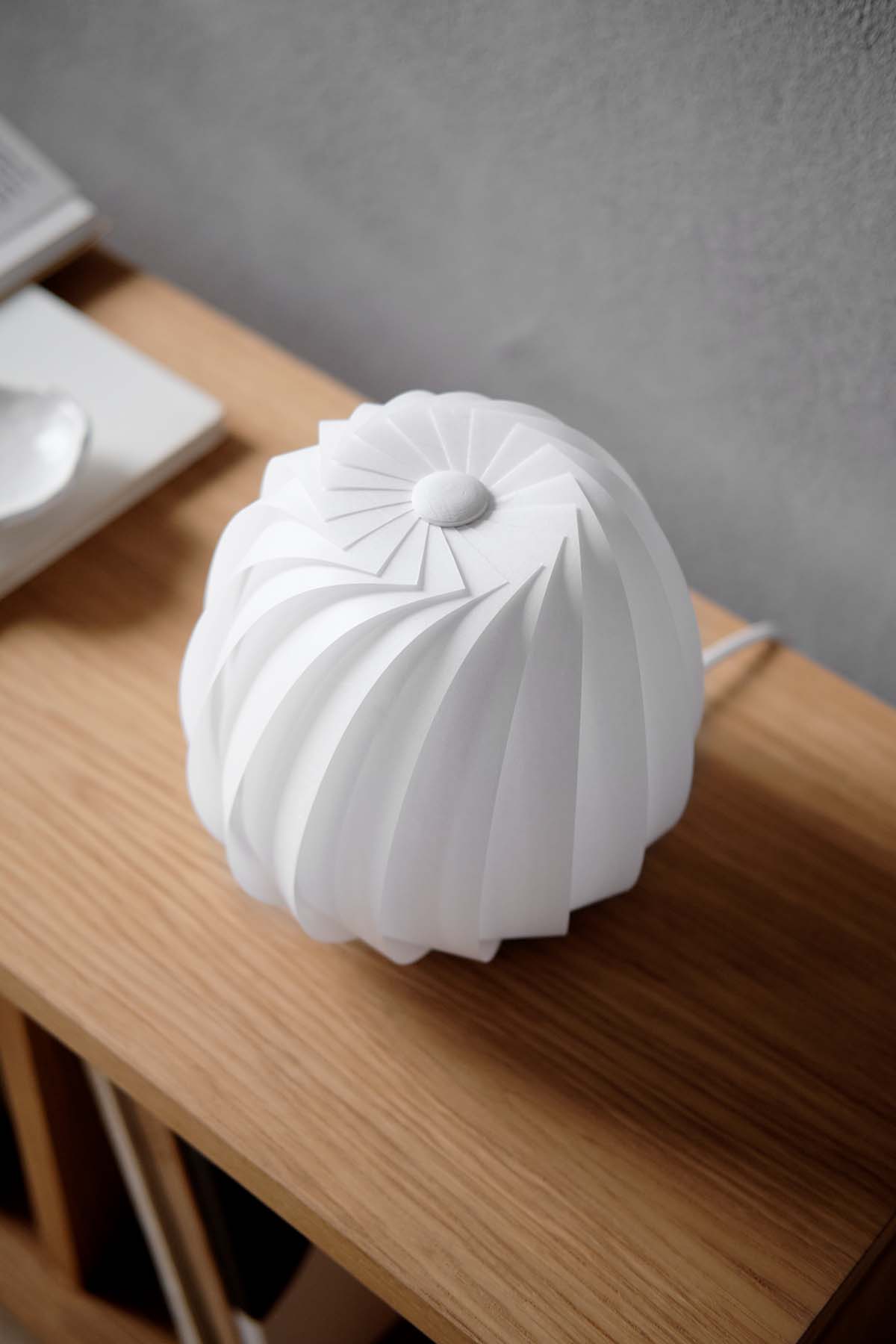 Say Hello
To our little friend
Tom Rossau was born in Odsherred, Denmark, famous for its curvaceous landscape and the light on the north-western coastline, which has attracted artists for centuries.

The sculptural qualities of his native soil are part of his DNA and resonate in his design philosophy. Tom's work is driven by the intriguing relationship between geometry, materials, and natural and artificial light.
With the new size, the ST906 Table lamp now fits in even more places in the home.