No.111 Pendant
1.790 DKK – 2.790 DKK
The No.111 pendants are deeply rooted in Tom Rossau's previous creations and are especially inspired by one of his first, the TR4. The soft design provides a style and elegance which is also characteristic of the new, larger version, offering a larger light surface that can change the character of any room through the finest Finnish birch veneers.
The stunning sculptural expression of the No.111 pendant means that they can be easily placed in any room, bringing nature inside in the most beautiful of ways, and giving the interior a remarkable warmth. The birch veneer forms a cornerstone at Tom Rossau, who is extremely aware of both design and the future. The lamp is part of the No. series, which is delivered flat-packed to reduce resource consumption and take care of the climate during transport.
No.111 Series are designed for assembly at your home.
Products available on back-order currently have a 4-5 weeks delivery time
Description
With the aim to create products that leave the smallest possible footprint on the environment, the flat-packed series, which started with No.111, has now been expanded with four new lamps. The lamps are not assembled on delivery to minimise the environmental footprint during transport. By creating a series of flat-packed lamps, the user is invited to participate in the creation of the lamp at home and can play with the materials and shapes that help define Tom Rossau's design universe. All the birch lamellae used for the lamps in the No. series are cut with a circular stroke, creating a rounded edge at each end, which helps to give this series its completely unique design language.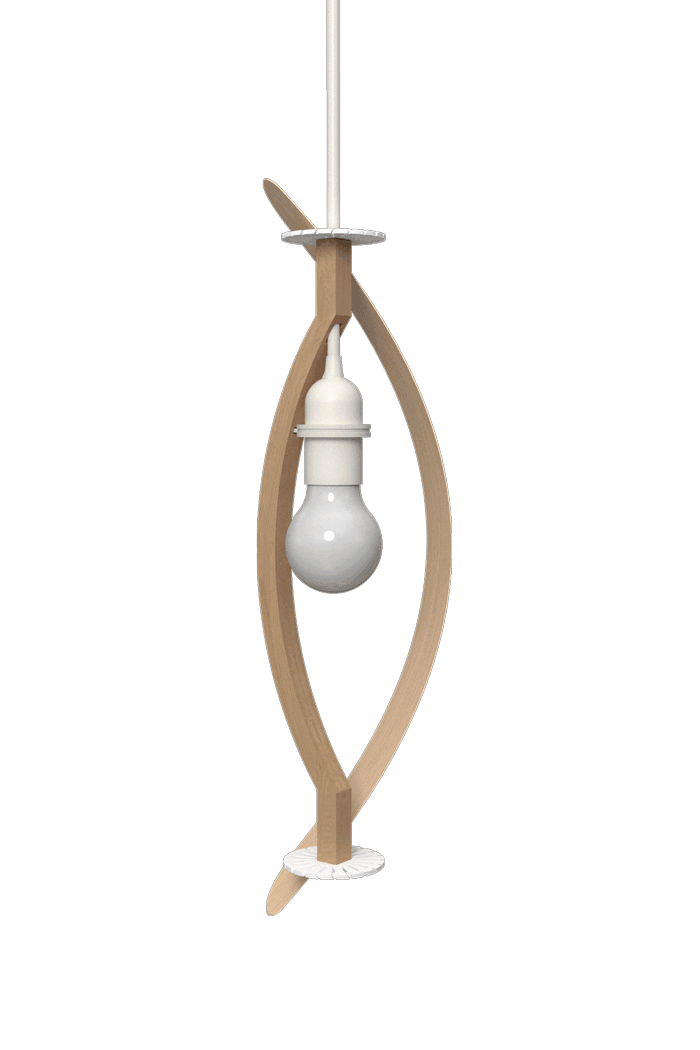 Light & Design
With the familiar birch wood, the lamp draws nature inside, bringing an exquisite warmth to all interiors. The No.111 pendant in birch veneer illuminates the room with a soft and evocative glow from the hidden light source.
Both on and off, the lamp retains its stylish appearance and contributes with a soft and delicate light.
Additional information
| | |
| --- | --- |
| No.111 Size | 18 x 43 cm, 20 x 72 cm |