It all started 15 years ago, when the first lamp came into the world by chance. It happened in Tom Rossau's workshop, where he was playing with assembling a series of slats in a cylinder to examine how they changed shape when pressed together.
Tom loves to play with the shapes –– and it turned out that the more pressure, the more the expression developed, which fascinated him. A fascination that has since become a business.
Even though many different lamp designs have been added over time, and new materials have been used, play and slats are still the cornerstone of the design company, Tom Rossau.
This has also been the approach that has, with great success, been the philosophy of the design studio, which since 2012 has been located on Frederiksberg Allé.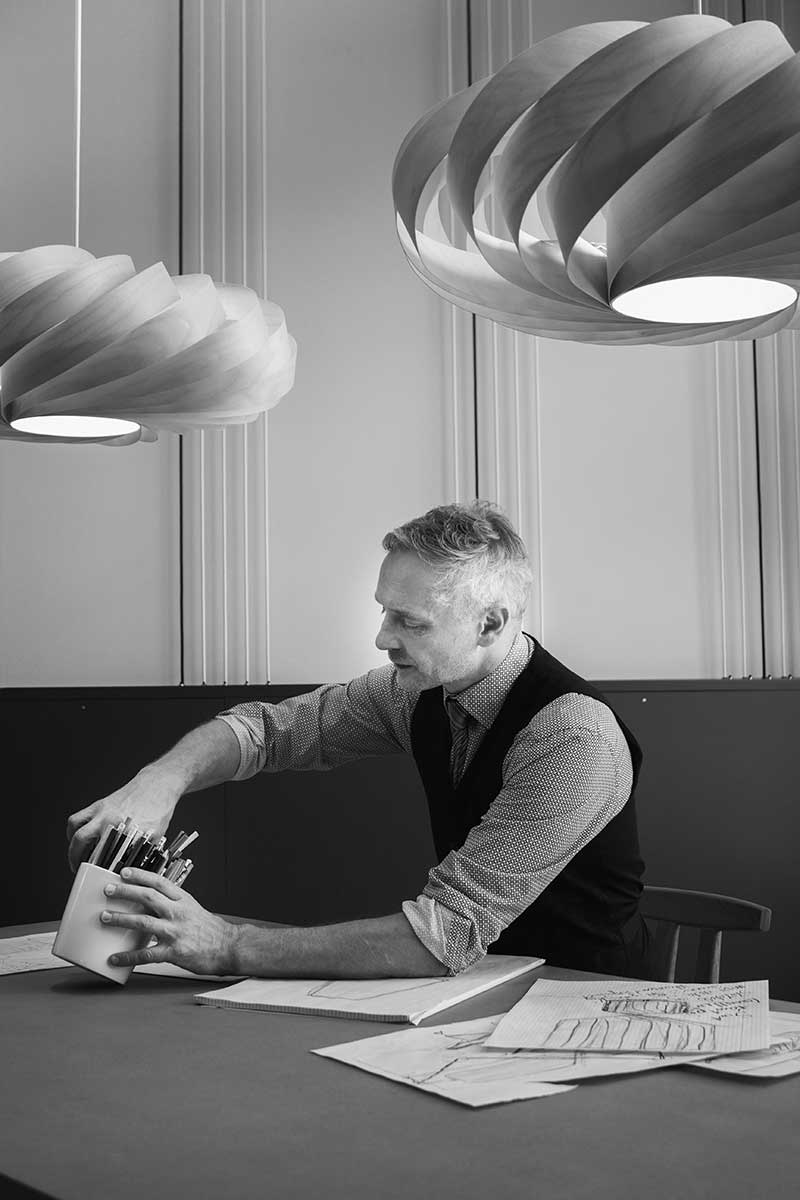 Tom Rossau was born in Odsherred, Denmark, famous for its curvaceous landscape and the light on the north-western coastline, which has attracted artists for centuries.

The sculptural qualities of his native soil are part of his DNA and resonate in his design philosophy. Tom's work is driven by the intriguing relationship between geometry, materials, and natural and artificial light.
Tom Rossau celebrates his 15th anniversary this year. He is the creator of sculptural and iconic lamps, which first saw the light of day in 2005. Since then, the organic shapes have been on an exciting journey, and the anniversary is now emphasized with the launch of a Special Edition of the beautiful TR5 series. This was Tom Rossau's very first lamella lamp design, and is now being created in a deep blue color.
We would love to see where you are using our products, so tag us in your Instagram captions, and get the chance to be featured. Just use: #tomrossau
This error message is only visible to WordPress admins
There has been a problem with your Instagram Feed.