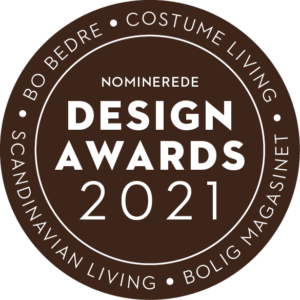 We are very proud to announce that our TR41 series has been nominated for the Design Awards 2021 in the category "Årets Lampe" -Lamp of the year.
TR41 Series
A new take on a twisted classic
A new take on a twisted classic
In 2021, Tom Rossau presented a completely new series of timeless lamps. The TR41 series consists of both floor lamps and pendants in three sizes, and adds a special Nordic expression to the home with its sculptural, asymmetrical shape of slats.
A new take on
a twisted classic
7 + 37 = 41? Maybe not according to your math teacher, but if you ask Tom Rossau, 41 is exactly what you get. The TR41 series is inspired by the classic rounded hourglass shape, known from the TR7 series, and the more stringent design language that characterizes the TR37 series.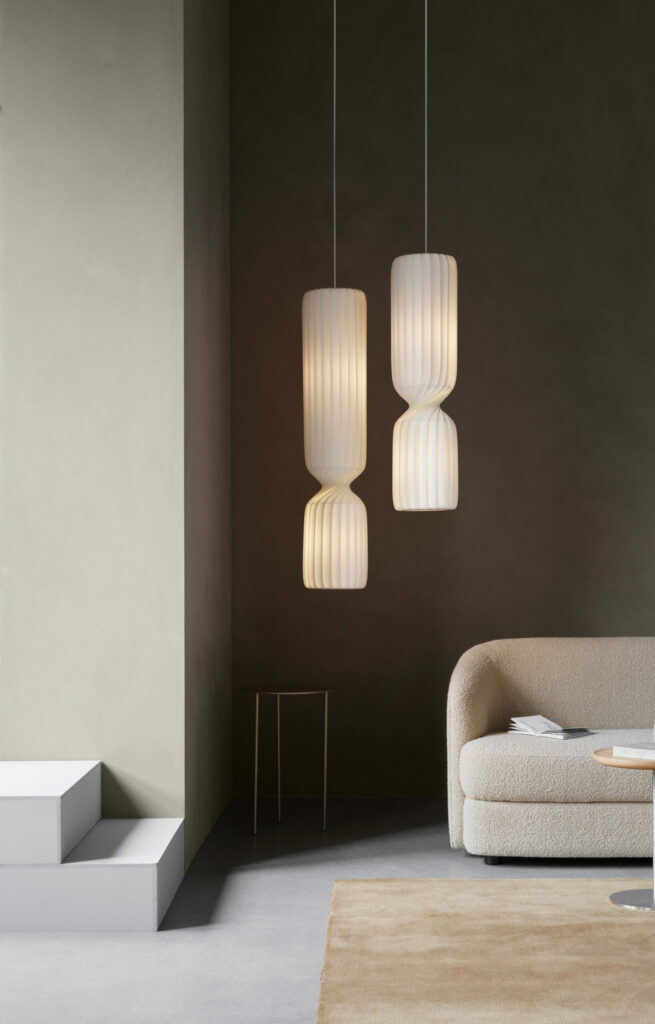 Tom Rossau has developed a brand new series of floor and ceiling lamps, which will be launched this spring. The TR41 series has strong references to the design brand's popular slatted lamps, TR7 and TR37, but the new design offers a new look that creates a special contrast to the soft slats.
The iconic hourglass shape
With the. TR41, the well-known cylinder is tightened up with a narrowing at the top, bottom and centre, which gives the lamp a special hourglass shape. However, the narrowing in the middle is located in the lower part of the lamp. This creates an interesting asymmetry between the upper and lower sections, giving the lamp an extra edge.
The lampshade is made of a special material created by mixing paper and plastic. In combination, these materials provide a pleasant opacity, high quality, and interesting texture, making the lamps a tactile experience.
The new series consists of a floor lamp and pendant in three different sizes, which can work both together and separately.
The lampshade is assembled with a piece of birch wood at the top, just as the floor lamp also stands on a base of birch wood, which gives the series' sharp sculptural expression a warm and natural touch.