Tom Rossau launches No.111 a playful and future-conscious pendant lamp. No.111 is rooted in Tom Rossau's recognisable universe, with lots of play with birch lamellae.
No.111 are ready for orders
Although No.111 is a new addition to the design family, it draws on great inspiration from Tom Rossau's previous portfolio, with freedom of composition.
During this time, we at Tom Rossau are continuously looking to take more steps in a greener direction. We strive for the constant development and optimisation of our design execution. Tom Rossau has long wanted to merge quality and flexibility and has created No.111 based on this approach.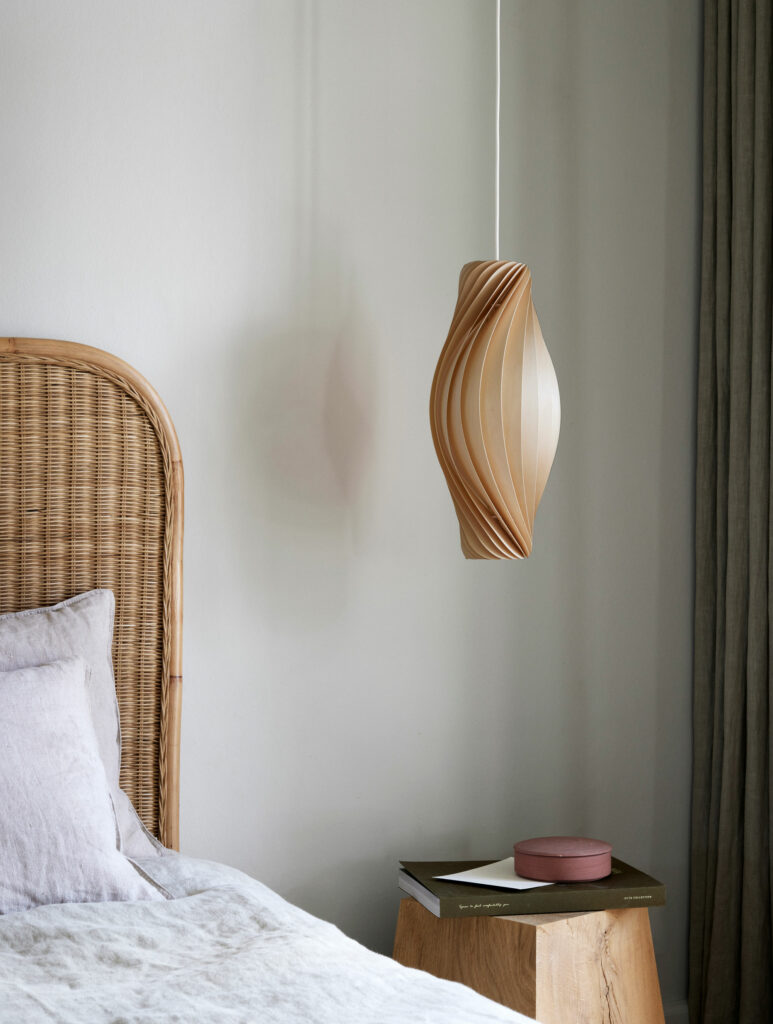 No.111 fits in a myriad of places with its well-considered dimensions and soft style.
Organic and sculptural, the pendant is made of the finest Finnish birch veneer. The lamp is designed to be flat packed and, in this way, helps to reduce the climate footprint.
Despite the elegant curvature of No.111 it can be assembled in minutes.
The number 111 is associated with making a difference and adding more light to the world, and this is exactly our intention with this new design. We want a brighter and greener future.
With the familiar birch wood, the lamp draws nature inside, bringing an exquisite warmth to all interiors.
The No.111 pendant in birch veneer illuminates the room with a soft and evocative glow from the hidden light source.
Both on and off, the lamp retains its stylish appearance and contributes with a soft and delicate light.